Dockx Rental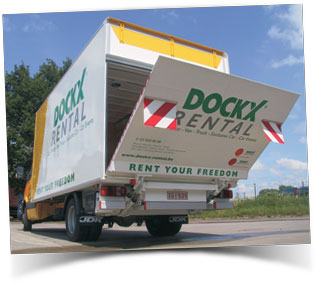 The right vehicle for every occasion: Dockx Rental has built a solid reputation on delivering on that promise. Whether it's a handy van for moving, a truck for transporting goods, a spacious MPV for taking the whole family on vacation.... In our extensive and flexible selection of rental vehicles, you will find just the car you need.
Car rental
All makes and models of cars
Compact cars, sedans and estates
MPVs and minibuses
4x4 all-terrain vehicles and SUVs
Eco Cars
Van and truck rental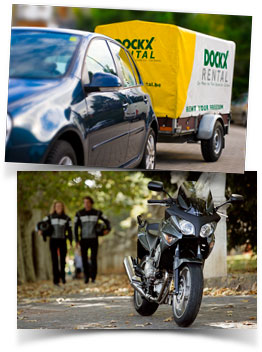 Vans, moving vans and trucks
Different sizes and load capacities
Specific vehicles: refrigerated trucks, pick-up trucks, open delivery vans....
Trailers, car & motor trailers
Motorcycle rental
Various models: sport, cruiser or touring
Various makes: Ducati, BMW, Honda and Harley-Davidson
Rental of motorcycle gear (jackets, helmets)
Exclusive car rental
Convertibles: from a playful Mini or VW Beetle to the luxurious Aston Martin
Sports cars: Porsche, Ferrari, Lamborghini, …
Luxury cars: BMW, Mercedes, Audi, Bentley, …
Chauffeur Services
Minibuses and luxury cars with driver
Stretch and Hummer limousines
A unique collection of classic cars in perfect condition
Car Events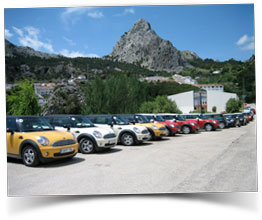 All the car expertise you need for your events
Shuttle service with minibus or exclusive luxury car
Race track experience, promotional vehicles or a theme tour in the car of your dreams
From a single vehicle with or without a driver to a whole fleet of Minis, luxury vehicles or minibus
In Belgium or abroad
Dockx Service Shops
There are 14 Dockx Service Shops in Antwerp, Brussels, Flemish Brabant and East Flanders. The shops also sell everything you need to make your move easier: moving boxes, plate protectors, packing paper, bubble wrap, etc. You can also rent other handy moving tools (e.g. moving blankets, straps, rolling board, etc.).
For the extensive range of rental vehicles, please go to www.dockx-rental.be
Emporia Invest Holding & Finance nv
© 2008-2023 Dockx Group -
Privacy
-
General terms and conditions
Terbekehofdreef 10 - BE-2610 Wilrijk, België
BTW BE 0478.075.980 - RPR Antwerpen