Experienced, innovative and reliable: that is Dockx Group all over. Mobility solutions for consumers and companies are what we are all about.
More than ever, innovation and change are continuous requirements for growth. This is only possible through continuous innovation and investment in the future. With their enthusiasm, experience and commitment, our employees are an important drive for further growth. Logistics and mobility are the driving forces behind the economy and society. It is therefore Dockx Group's ambition to, in addition to a strong rental and moving department, also strongly develop the logistical activities of the group, both locally and internationally - with respect for our environment and people in general.
Jozef Dockx - Chairman Dockx Group
Dockx Group companies offer high-quality total solutions to measure in the following areas:
Vehicle rental
National and international moves
Logistics and warehousing
Dispatch, receipt and collection of goods
Dockx Group in figures
Dockx Group is an independent, unlisted family-owned company with its head offices in Antwerp. Dockx Group stands for:
more than 40 years of experience
160 employees
1 500 vehicles
40 000 m2 storage facility
18 locations in Belgium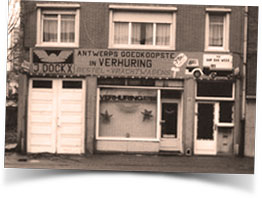 Jozef Dockx established Dockx-Colli-Express on the Boomsesteenweg in Wilrijk in May 1979 to rent vans and trucks. He quickly expanded his services to include bodywork repairs, transport, removal services, furniture storage, rental of cars, luxury vehicles and motorcycles, and more. Dockx Group developed a new strategy in 2015. This strategy emerged from the collaboration between the rental-removal-transportation divisions and resulted in a new service, Dockx Select, focusing on home deliveries of large parcels with collection points via various well-known Dockx Service Shops across the country. A unique new story and a new future, in which mobility and logistics increasingly team up and become one. Transferring the international road transport division is part of this strategy.
Professional approach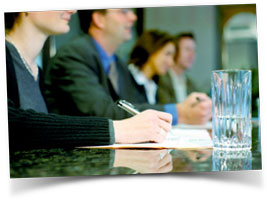 Our priority is to listen attentively to the needs of our clients, both consumers and companies. That is the only way that we will be able to meet the high standards that they require today.
Thanks to our complementary services, Dockx Group clients receive custom-made, high-quality and innovative total solutions. We always try to develop long-term relationships.
The keys to our success? Consumers and business can get all the expert advice they need in the areas of mobility, moving, distribution and logistics from a single point of contact: Dockx Group.
Mission and company values
Dockx Group is a healthy and reliable Belgian group of companies that offers a wide range of services. Each of the companies operates in both the Belgian and the global market. Further growth of the group is assured by its stable structure, complementary services and international vision.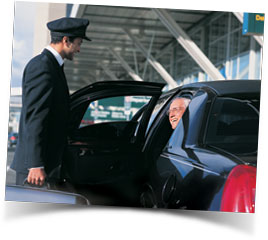 Mission
As an experienced, innovative and reliable service provider, Dockx Group offers customised high-quality, total solutions in the areas of vehicle rental, moving, distribution, logistics and freight forwarding.
Company values
Service provider
Total solutions
Leadership attitude
Innovation
Empathy and respect for one another, for clients and for suppliers
Management Dockx Group
Jozef Dockx - CEO
T +32 (0)3 740 39 11
jozef.dockx@dockx.be

Wilfried Dockx - Director
T +32 (0)3 740 39 96
wilfried.dockx@dockx.be

Joeri Dockx - Operations Director Dockx Rental
T +32 (0)3 870 52 82
joeri.dockx@dockx.be

Sarah Dockx - Operations Director Dockx Movers
T +32 (0)3 830 88 80
sarah.dockx@dockx.be

Gert Van Den Bossche - Operations Director Dockx Select
T +32 (0)477 36 49 66
gert.vandenbossche@dockx.be

Annick Seps - Finance Director
T +32 (0)475 41 26 09
annick.seps@dockx.be

Mario De Bruyn - Sales Director Dockx Select
T +32 (0)479 97 98 44
mario.debruyn@dockx.be

More info »
Emporia Invest Holding & Finance nv
© 2008-2023 Dockx Group -
Privacy
-
General terms and conditions
Terbekehofdreef 10 - BE-2610 Wilrijk, België
BTW BE 0478.075.980 - RPR Antwerpen