Markant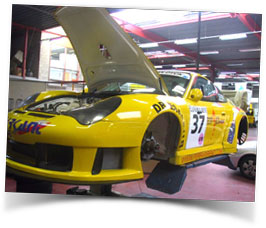 Markant does bodywork repair on all makes and models of cars, for consumers and companies. Excellent service and top quality are our Markant strong suits.
All bodywork repairs
Cars and vans
With a two-year guarantee
Member of Febelcar - Eurogarant - Acoat Selected - ABS
Replacement car available
Damage-claim handling
No-headache damage: Markant takes responsibility for the complete handling of all damage claims. Markant is recognized by all insurance companies.
Complete service
Small scratches or dents? Broken windscreen? Then, too, Market offers a tailor-made solution for consumers and companies.
For more information about Markant's bodywork-repair services, please go to www.markant.be
Emporia Invest Holding & Finance nv
© 2008-2023 Dockx Group -
Privacy
-
General terms and conditions
Terbekehofdreef 10 - BE-2610 Wilrijk, België
BTW BE 0478.075.980 - RPR Antwerpen